Kinderfeestje!!
Wegens de Corona zijn er op dit moment helaas géén kinderfeestjes.
Wilt u eens iets anders met een kinderfeestje, dan bent u op het juiste adres.
De kinderen worden creatief bezig gehouden.
Minimaal 6 kinderen, kosten € 8,00 p.p.:
Inclusief materiaal en High Limonade, Duur : 2 uur,
Wat wil je graag maken?;
1.Tekenen op papier met potlood, houtskool of aquarelkleurpotlood.
2. Schilderen op papier, hout, canvas of textiel,
3. Versieren van een fotolijstje,
4. Versieren van naambord.
5. Met textielverf en stiften een schort, hoed, knikkerzak, ea. versieren.
(€ 4,50 p.p.extra voor eten: broodje kroket/frikandel of patat met kroket/frikandel)
Sfeerfoto's van een kinderfeestje.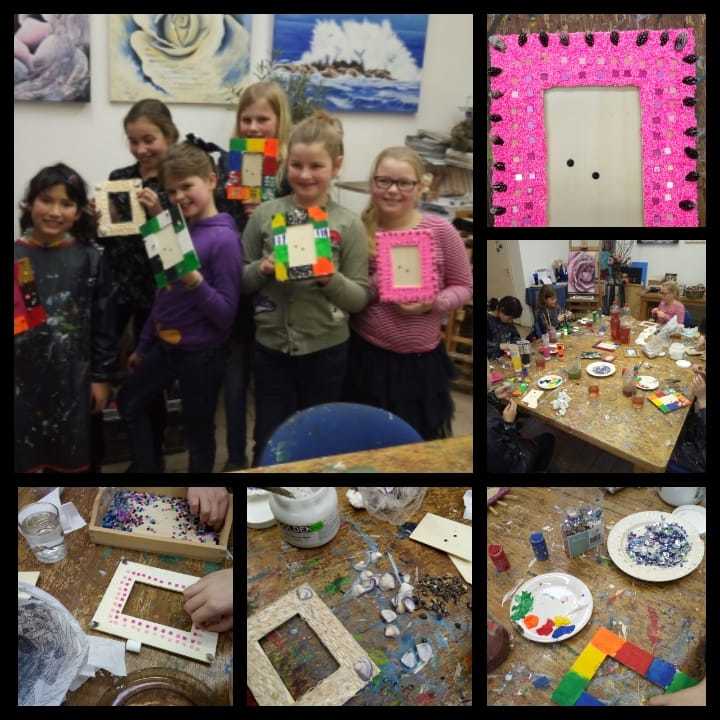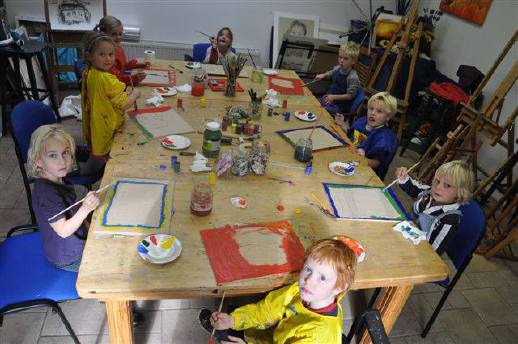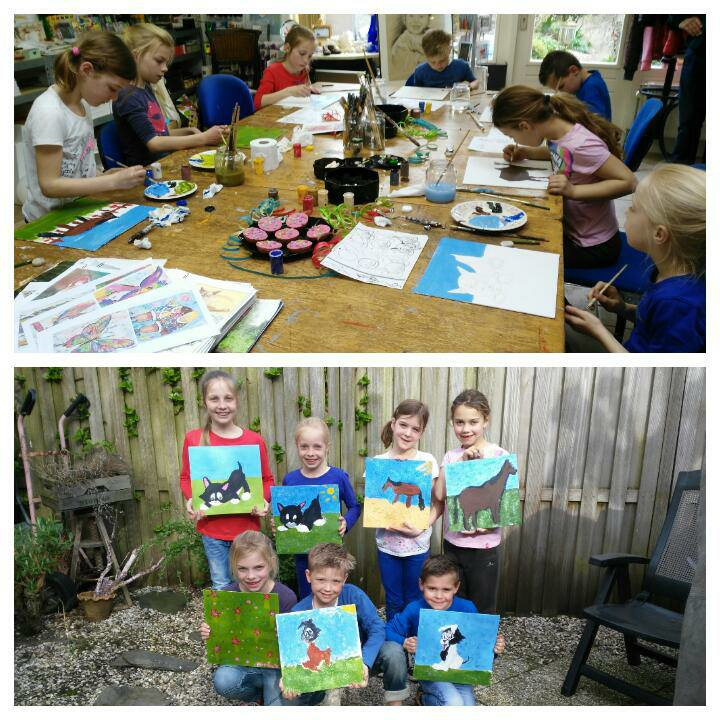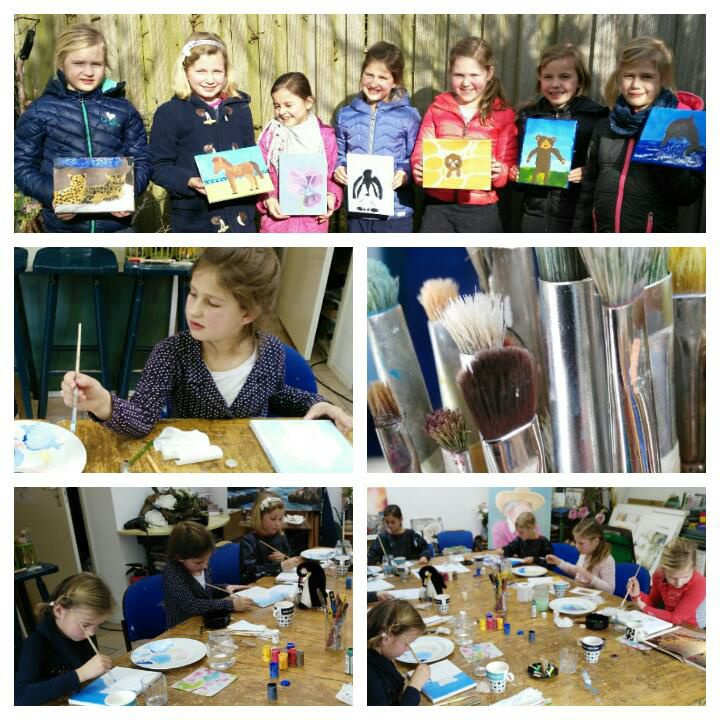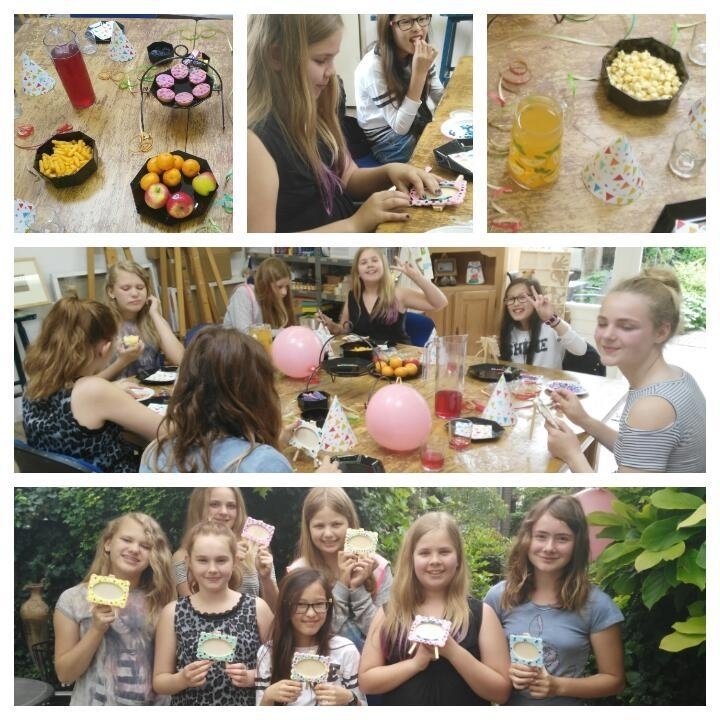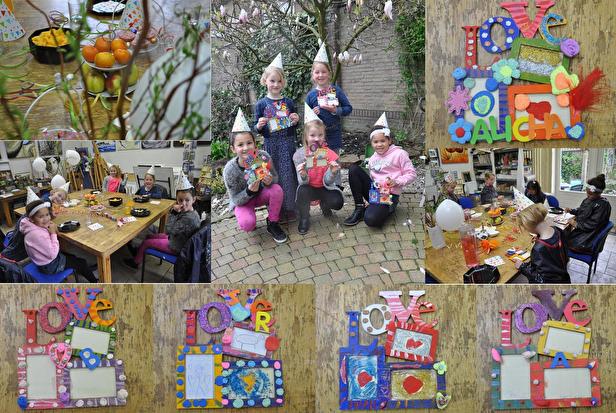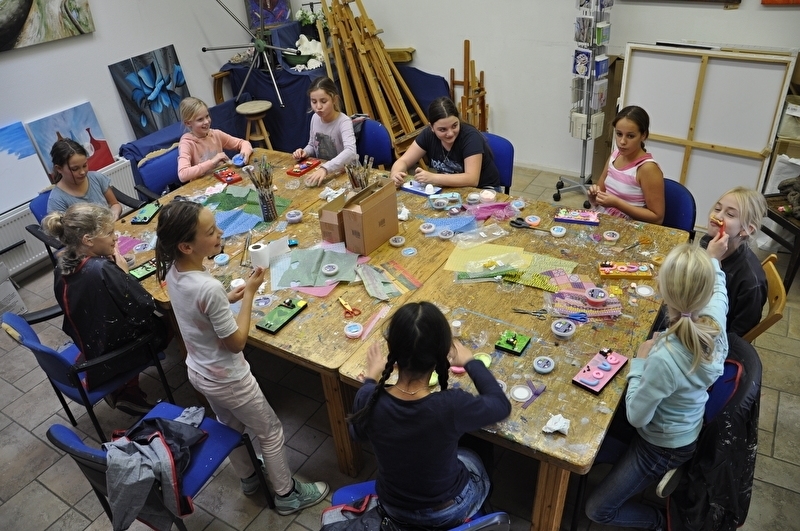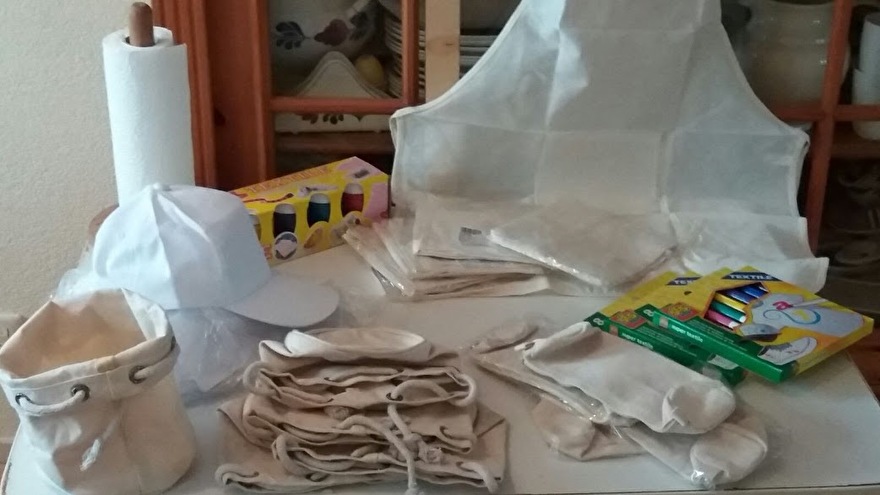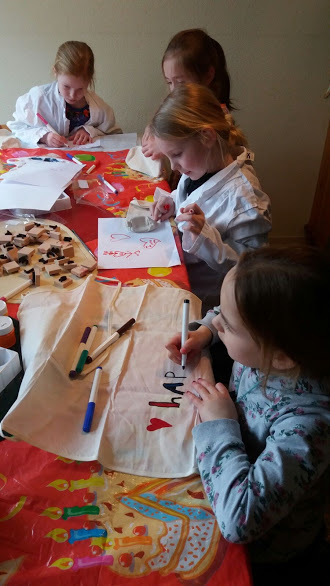 Wilt u meer informatie of een afspraak maken, bel even of kom een keer langs bij :
ARTISTIQUE-IEDS
Ingrid Bovekerk-vd Vlugt, tel; 06-23405252 of mail: info@artistique-webshop.nl