Opdracht van bijvoorbeeld uw huisdier is mogelijk.
Heeft u foto's van uw huisdier of ik kom een serie foto's maken, daarna kan ik een tekening of schilderij maken. Hieronder enkele voorbeelden in olieverf.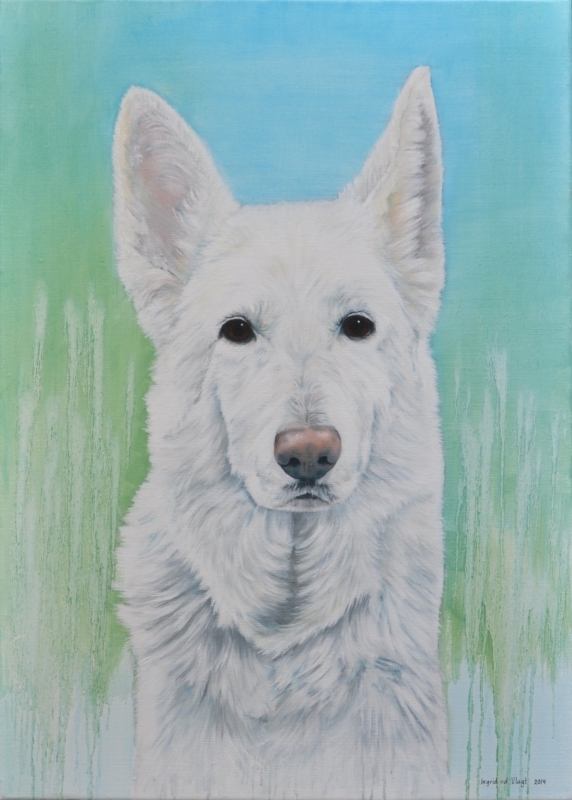 Nemo, Een Zwitserse Witte Herder, Olieverf op linnen doek 3d, Formaat 50 x 70 cm
Opdracht een schilderij met varkens, Langwerpig schilderij, Olieverf op linnen doek.